Message from the Head of the School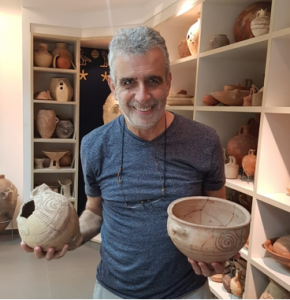 The School of Archaeology and Maritime Cultures
TRANSFORMING ARCHAEOLOGICAL RESEARCH – ON LAND AND AT SEA
The School of Archaeology and Maritime Cultures (SAMC) has recently been established at the University of Haifa with a vision to create a new trajectory for archaeological research in Israel and abroad. The School will be the first-of-its kind in Israel to integrate the full scope of archaeological activities – on land, at sea, and in the lab – under one roof.
Building on the University's reputation for excellence in archaeology and maritime civilizations research, SAMC will introduce new fields of archaeological sciences and material cultural heritage – both unique in Israel's academic landscape. The four-track School will be a unique, world-class academic institution on the global stage.
Offering a full range of degree programs, the School will enable the University of Haifa to compete for the best doctoral students and outstanding post-doctoral fellows, and prepare them for leading roles in archaeology in the 21st century. All four of the School's departments include programs in English for international students.